Profile of the Reistrar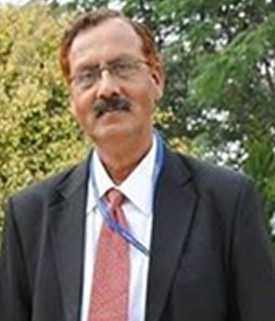 Mr. Madhu Sudan Mishra
Registrar of Alliance University
Mr. Madhu Sudan Mishra is the Registrar of Alliance University. Prior to assuming this responsibility, Mr. Mishra has worked as Deputy Registrar and Assistant Registrar at the University.
Mr. Mishra holds a Bachelor of Law and Bachelor of Science degree from Gorakhpur University and Master of Arts degree from Jawaharlal Nehru University, New Delhi.
Mr. Mishra started his career as Junior Law Officer in M/s Indian Metals & Ferro Alloys Ltd, Bhubaneshwar; and became Law Officer at M/s Hindustan Lever Limited, Kolkata. He was a practicing lawyer in Hon'ble High Court of Allahabad. Mr. Mishra has worked in different capacities in his career spanning over 25 years, which includes GM (Personnel & Administration), M/s V.G.Buildtech [India] Pvt. Ltd., Uttarakhand.