Alliance Ascent College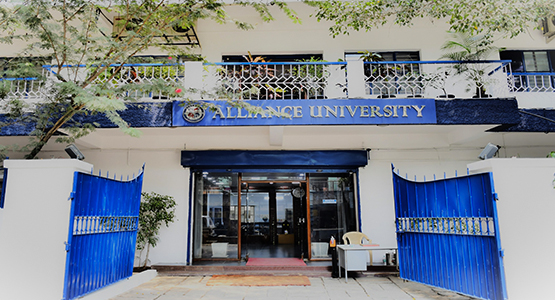 Alliance Ascent College, a constituent college of Alliance University, provides a high quality academic environment with dedicated teaching staff and recognized strength in applied research underpinned by an outstanding support of the university. The institution aims to become a premier college with state-of-the-art facilities, providing world-class education, training and research in the areas of business and management. The objective is to provide students with the knowledge and skills to become successful business leaders as well as responsible social stewards. Alliance Ascent College prides itself on rigorous and relevant curriculum designed to train young professionals to be responsive to the demands of society in a dynamic milieu.
The Master of Business Administration (MBA) course at Alliance Ascent College equips its graduates with a repertoire of analytical, decision-making, technical, interpersonal and technological skills to prepare them to work in a challenging environment. Through their involvement in the Mentorship Program, Business Plan Competitions, Field Based Projects and Ascent Executive Speaker Series, students learn from the knowledge and guidance of experienced business leaders.
The College is located in a vibrant city and global business hub—Bengaluru, which offers an unparalleled quality of life, and a friendly, cosmopolitan environment to live, study, and work.